Sale!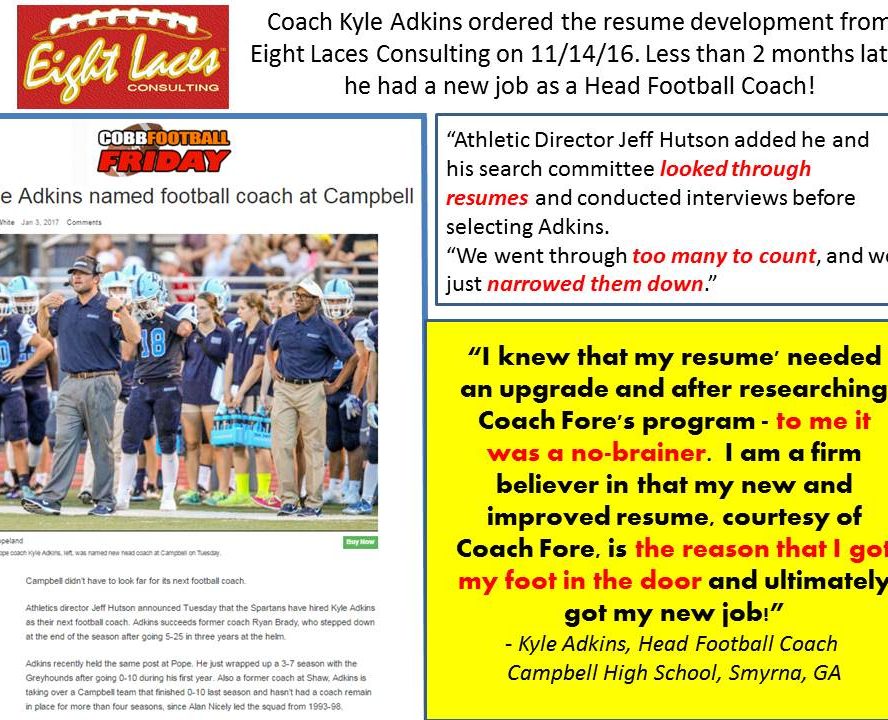 JUNE RESUME SPECIAL
Eight Laces Consulting has written close to 500 custom resumes from all over the Nation for coaches at both

the high school and collegiate levels.  



This "June Resume Special" will save coaches 30%!  That's right, you will save 30% by ordering your resume in June, the slowest resume season of the year.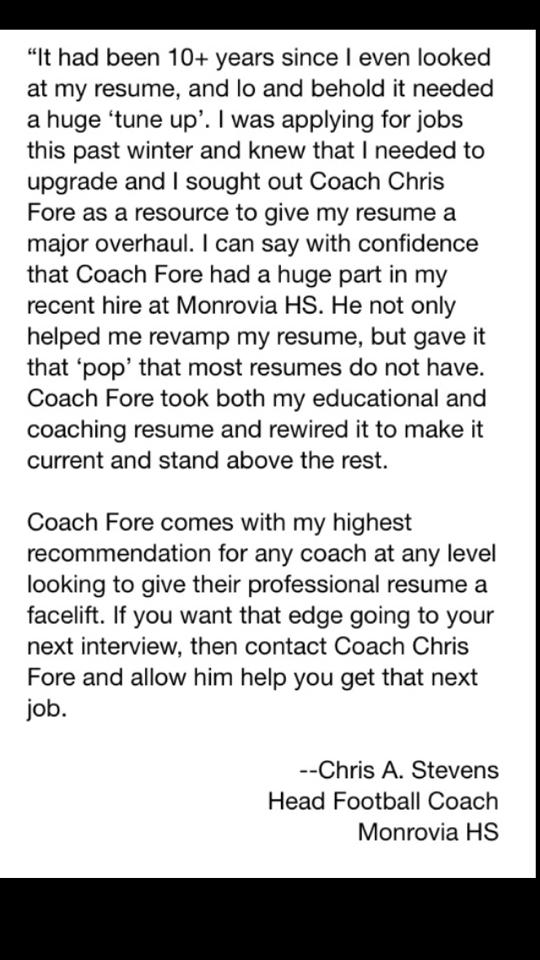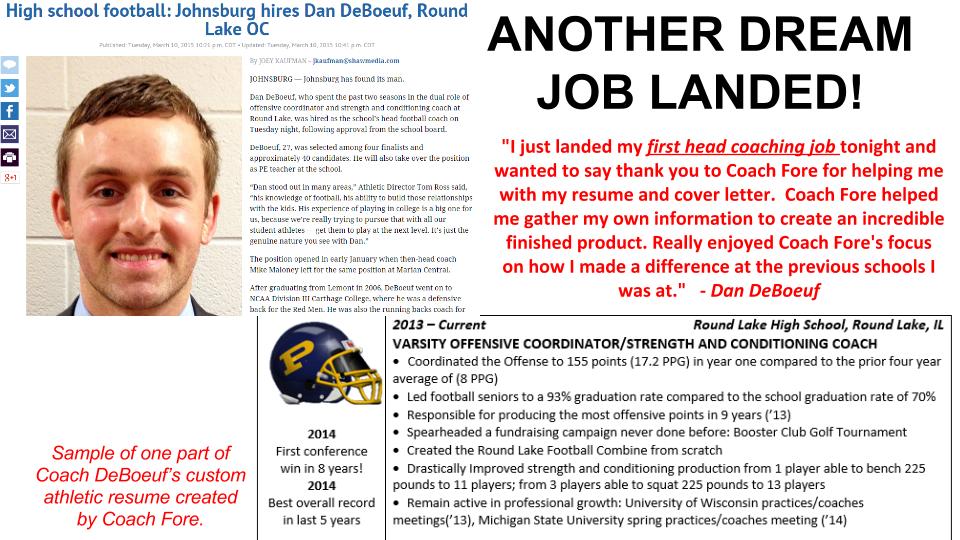 1.  Order your resume during June.
2.  We will start the First Draft of your resume using our specialized and time tested methodolgy in July.
3.  YOU decide when to finalize your resume!
Maybe you will not be looking until after 2017 season.  No problem!  
Maybe you want a new resume in July.  No problem!  
Your resume will be finalized anytime you want it between July 1, 2017 and July 1, 2018!
The cost of a 7 day turnaround resume will move to $129 on September 1, 2017.
Save 30% by ordering your resume right now!