"This is really good stuff. I definitely think that coaches would be interested in having this.  Just don't sell it to any of my competitors!" – T. Williams, Football Coach
What if I told you that a $14 investment would win YOUR TEAM  a football game in 2016?!
Would it be worth the small investment?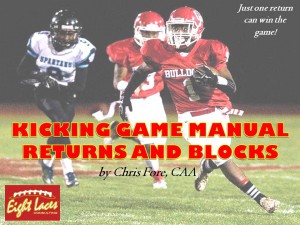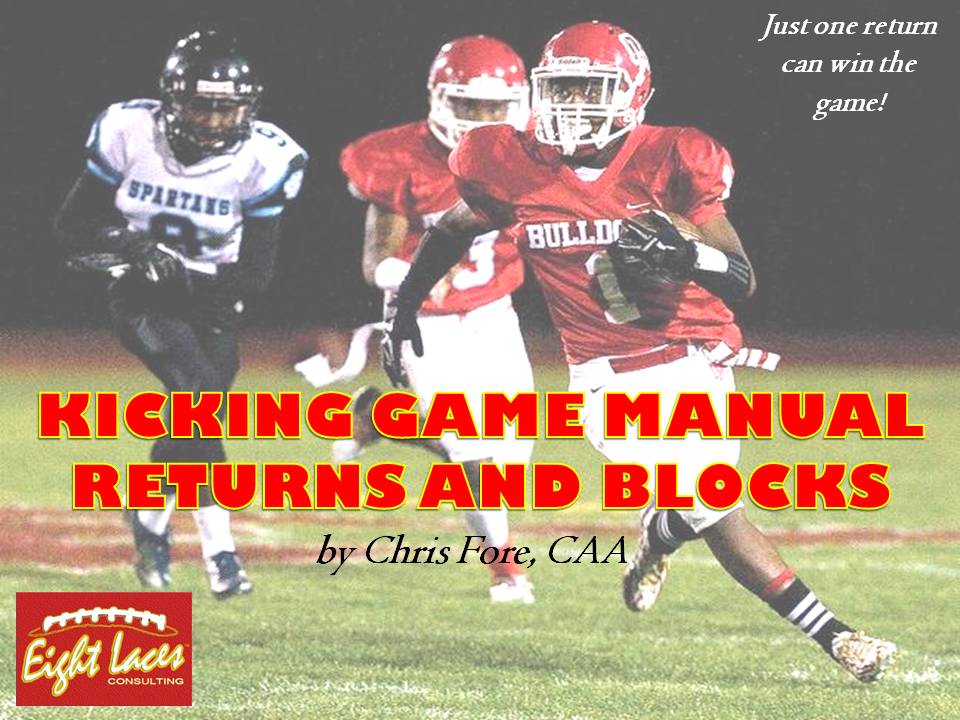 It features more than 60 pages with 10 Kick Returns, and 20 Punt Returns/Blocks.  
This product will be delivered via PDF AND Power Point as soon as you submit your order!
WHAT COACHES ARE SAYING ABOUT THIS MANUAL
"We have always ran the same old vanilla zone returns and this manual will help change things up a little and also give me some ideas since this is my first year." – J. Graham
"I think there are many coaches that would be interested in a manual like this. Especially new head coaches or new special teams coordinators at a high school. It also could be valuable as a supplemental tool for experienced coaches." L. Miller, Athletic Director and Football Coach
"Your idea is great.  It seems that you're intending something specific and to the point.  There has been helpful information on philosophy and organization of special teams, but always thin on strategy, tactics, and examples and nothing outside the box."  T. Bomar, Football Coach
"I think coaches would definitely be really interested in something like this, especially if you provide some highlights of do's and don'ts on a powerpoint."  – A. Ibarra, Football Coach