What's included:
This coaching manual, available exclusively right here at Eight Laces, is an instantly downloadable PDF document (103 total pages) that includes the following:
(*This manual not available in USB format, just downloadable PDF)
1.  Coach Steinberg's Coaching Manual (see contents below)
2.  "Maximizing Your Program Powerpoint"
3.  FREE BONUS MATERIAL – Coach Steinberg's 2013 Football Year Round Calendar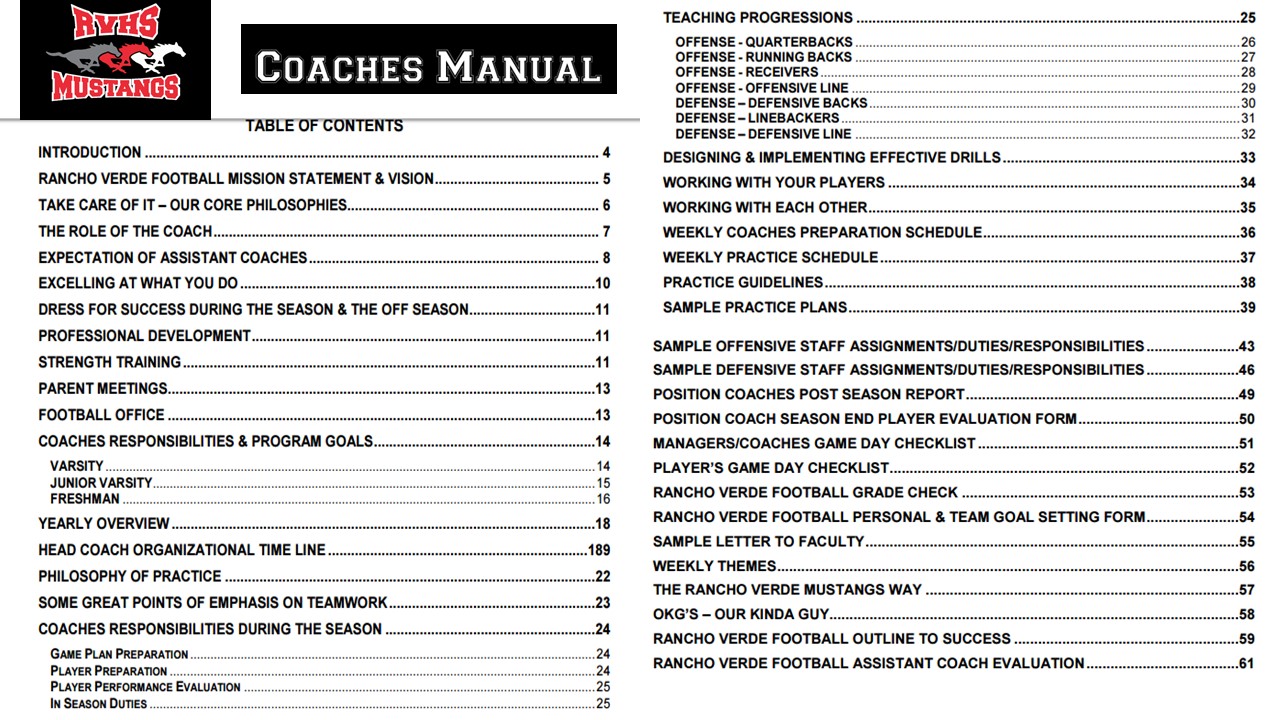 ABOUT COACH

JEFF

STEINBERG
Coach Steinberg is the Head Football Coach at Rancho Verde HS in Southern California.  He joined RVHS after a stint at Corona Santiago, where he was from 2009-2014.  He became the 3rd Head Coach in the history of the school following successful stints at A.B. Miller High School in Fontana, CA and Burroughs High School in Ridgecrest, CA.
At each of his schools Coach Steinberg implemented a hurry up no huddle spread offense that saw tremendous results.  Jeff has been able to revitalize 4 different programs to lead them to 12 playoff appearances.  Additionally Coach Steinberg's teams have earned 6 league titles, 3 quarter final appearances (01, 07, 08), two semi final appearances (04, 15), a California Interscholastic Federation Final in 2003 and a California Interscholastic Federation Championship in 2005.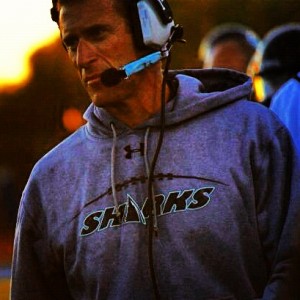 While at Burroughs Coach Steinberg turned around a struggling program and led them to 6 straight playoff appearances, 4 league titles, a CIF Final in 2003 and a CIF Championship in 2005.  During the 2005 season Jeff became the winningest football coach in the history of Burroughs High School during his tenure.  He had the opportunity to coach Parade All American Anthony Celestine who broke the state record for receiving in 2003 (2053 Yards), State Passing Leader, Quarterback Karsten Sween in 2004 (4,345 yards passing/ 46 TD passes/ 7 INT's) and Southern Section Receiving Leader Hayo Carpenter in 2005 (111 Receptions, 1780 Yards).  Jeff was honored as the Desert Sky League Coach of the Year in 2003 & 2005.  He was CIF Southern Section Coach of the Year in 2005.  Additionally, he was the Sierra Sands Unified School District Employee of the Year at Burroughs for the 2003/04 school year.  During 2005 Coach Steinberg was honored by the Ridgecrest Chamber of Commerce as Volunteer of the Year primarily for his efforts in establishing a peer mentor program called the Burro Buddies (as featured in the L.A. Times on April 10/05).
Following Burroughs High School a similar program of excellence on and off the field was implemented at A.B. Miller High School.  Jeff implemented his spread no huddle offense at A.B. Miller High School which saw the Rebels average over 400 yards of offense per game & 36 points per game during the 2007 season.  Quarterback A.J. Springer broke every passing record at the school & led the county in several categories namely total yards per game (330) and passing percentage (70%).  He was among the top 5 in the state for total yards offense.  During the 2008 season the Rebels had the most wins in the history of the school going 11-1
During Coach Steinberg's 1st 4 seasons at Santiago High School he was able to assist over 20 athletes in gaining athletic scholarships in both NCAA & NAIA schools across the country.  In 2011 Jeff Steinberg went over the century mark for career wins as a head coach in the state of California (110-62 career record).
Coach Steinberg and his wife Jocelyn have 3 daughters and a son.