I simply want this to be another resource as coaches look to fill their games in what might be an interesting season of late cancellations, etc.
Are you looking for a football game due to a cancellation?  Fill out this form here to populate the GAMES WANTED FORM below.
See the GAMES WANTED here or below.
COACHES: PLEASE MAKE SURE THAT YOU DELETE YOUR GAME/S WANTED ONCE YOU HAVE FOUND A GAME.  All you need to do is go back and blank out your original responses.  
—————————————————————————————————————————-
The 2019-20 So Cal Head Football Coach Carousel is brought to you by Coach Fore and Eight Laces Consulting.
This site will only be updated with coaching changes via a press release, a job posting already on a site like CIF-SS, Ed Join, etc. or an email from an administrator.  It will NOT be updated via rumor or speculation.  Email at Chris@eightlaces dot org or twitter DM at @coachfore.
There are 605 Head Football Coaches in Southern California in the Fall of 2019.  Southern Section: 428; San Diego Section: 97;  LA City Section: 80. (Verified by each section's commissioner November 2019.) 
2019-2020 turnover rate = 14.5% – 88 Head Coach Changes*     
*(COVID-19 shut many schools down in March, 2020)
2018-19 turnover rate = 15% – 90 Head Coach changes
2017-18 turnover rate = 20.2% – 126 Head Coach changes
2016-17 turnover rate = 16% – 106 Head Coach changes
2015-16 turnover rate = 19% – 118 Head Coach changes
NEED AN ATTENTION-GETTING ATHLETIC RESUME?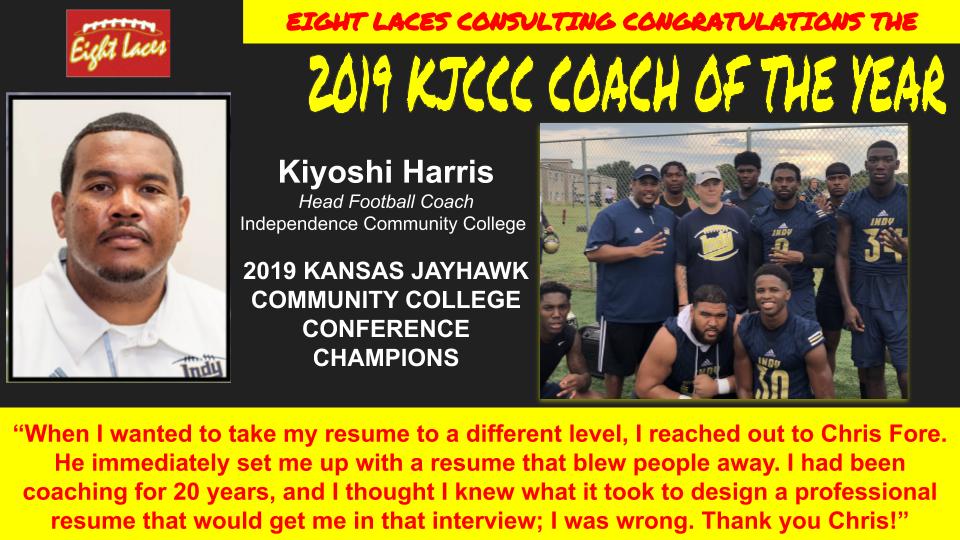 SEE WHAT 100's OF COLLEGE AND HIGH SCHOOL COACHES ARE RAVING ABOUT!