98% of coaches make the same TWO mistakes on their resume that are keeping them from moving to the top of the stack.
Are you making these same mistakes on YOUR resume?
Your coaching resume can't look like your professional resume! Most coaches don't understand this, and they don't understand why they aren't making it to the interview stage.
"Coach Fore, Thank you so much for helping me with my resume. It has turned my pursuit of my first head football coaching job into reality. My resume in terms of appeal and effectiveness is second to none compared to my resume prior to using your services. I live in Texas and after 4 years of searching for my first Head Football Coaching position and coming close after one year of using your resume service I have landed my first head coaching job! Your services are so good that my wife will soon be reaching out to get help. She is currently a first year principal and aiming to be a superintendent and we believe that Coach Fore will get her their with his program. I don't have words that can explain how much your services have changed the playing field."
– Jason Brock, Texas, 2019
"I highly recommend Coach Fore's resume service. I was a Head Varsity Coach at a 4A school in Arizona. After using his service I received NINE interview requests for Head Coaching positions 3 of which were at the 5A level. I received 5 job offers to become a Head Varsity Coach! In addition I received 3 job offers from 3 colleges/universities.
Ultimately, I decided to accept an offer to coach at Brevard College, a private division 2 school in North Carolina as Linebackers coach & Recruiting Coordinator. Coach Fore's resume builder service helped highlight my coaching accomplishments in an organized manner that is easy for administrators and decision makers to navigate."
James Fitzgerald, Arizona, Fall 2018 Client
"I got 4 interviews using the resume we put together using your system, including an interview to be a middle school Athletic Director and Head Football Coach. The method of developing resume's around accomplishments not just experience is an outstanding approach. Keep up the good work helping coaches get the opportunities they deserve."
Brad Cooley, Georgia, Spring 2019 Client
"I would wholeheartedly recommend Chris Fore's resume service! I was able to update my resume and it has helped me tremendously. Chris is committed to helping coaches and educators further their career. Chris, I'm in Texas, and it is an extremely competitive coaching market and I can say that without a doubt, your product is helpful!"
Houston Moos, Texas, Fall 2018 Client
"When I received my updated resume from Chris, I immediately started using it for my new job search. Almost at once I started seeing much more interest from potential schools. They liked the overall layout of my resume and said that it stood out so much that they had to give it a look. I will continue to work with Coach Fore to update my resume and I highly recommend it to everyone."
Daniel Sousa, Mississippi, Fall 2018 Client
"Make sure everything on your resume is honest, accurate, complete and it stands out. Spend a lot of time on that part of it. The portfolios and everything else can come later."
Bill Bradshaw, Athletic Director (retired) at Temple University
"Chris totally transformed my resume in a timely and professional manner. His resume building skills are a valuable resource for coaches looking to take their resume to the next level."
Corey Chamblin, NFL veteran, 3x Grey Cup Champion, 2006 World Bowl Champions
"If you want to get into coaching, to be a GA, send resumes out everywhere. It will get to the head coach. We have a GA and a Quality Control file. Every email I get, I throw them in that file. Then, when it comes time to look for someone, I just open up the file."
Dan Mullen, Florida Head Coach
"Agreed. Since using @CoachFore as a resource I have interviewed for every single job I have applied for."
Mr Coach Powell
"Thanks for the help landing my dream job!"
Clinton Nims
When the right job opened up for me, I looked for the best support person I could find to make sure I would get an interview. Chris was able to help me organize my resume and supported me in producing an infographic that got my foot in the door. Thanks Chris!"
Ian Shoemaker, former Head Coach, Central Washington University
Are you looking for a less expensive investment with the same Chris Fore/Eight Laces resume production? I have built a video on demand resource just for you!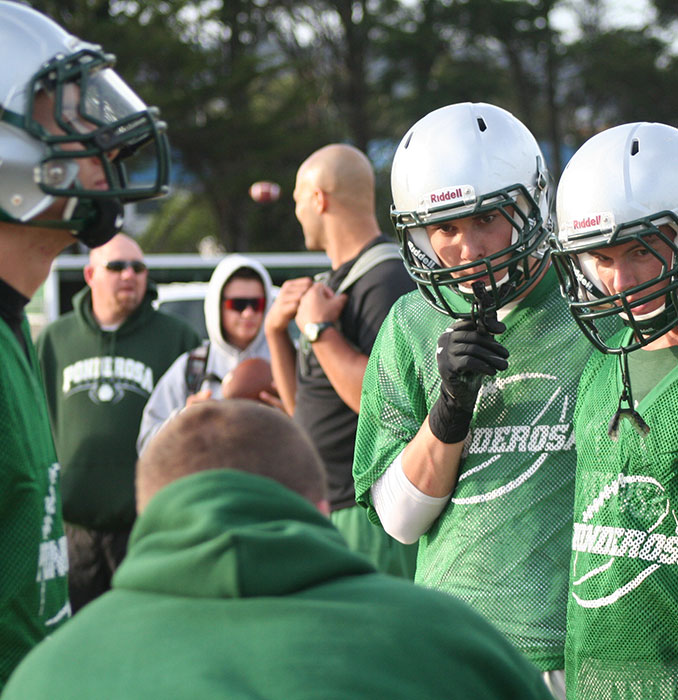 7 Day Resume Building Process
Day 1 – We receive order, and contact you.
Day 2 – You send us your current resume.
Day 3 – You get the first round draft back, we discuss the next steps that we use via a phone call.
Day 4-6 – You gather the needed information to complete the resume and send that to us.
Day 7 – You get your finalized resume.
"Thanks to your advice and help in creating my resume, I've been hired as the Head Girls Basketball Coach at Westmont (IL) HS in suburban Chicago. It took only 35 days from when you finalized my resume until the School Board approved my hiring! Specifically, here's why I know you played an important role in helping my resume get to the "top of the pile": I had absolutely NO connection to anyone on the Search Committee (no one that I know even knew anyone involved)!; other than founding/coaching a youth basketball program, my last "real" basketball coaching job was in college 18 yrs. ago; the skills and experience that I possess were so clearly laid out on my resume…it's EXACTLY what they were looking for; the A.D. told me she NEVER has had any coach present a "First 30 Days Plan" (which you suggested) to her in 20+ yrs. in athletics. I think it truly is a great fit for both parties!! Thanks again!"
Jeff Pearson
"It had been 10+ years since I even looked at my resume, and lo and behold it needed a huge 'tune up'. I was applying for jobs this past winter and knew that I needed to upgrade and I sought out Coach Chris Fore as a resource to give my resume a major overhaul. He not only helped me revamp my resume, but gave it that 'pop' that most resumes do not have. Coach Fore comes with my highest recommendation for any coach at any level looking to give their professional resume a face lift. If you want that edge going to your next interview, then contact Coach Chris Fore and allow him help you get that next job."
Chris A. Stevens, Head Football Coach, Chino Hills High School, California
"Chris did a great job on my resume. I consider myself a tech-savvy guy and the things he did with my resume were things I never though about putting on there. While I am trying to move into the next level in the coaching tiers it is not easy, but I have received feedback from other coaches about how great it looks. I am very proud of my resume and I am pounding on doors with it until I finally get the answer I want to hear. Thanks a lot Coach Chris!"
Joe Tuttamore, Assistant Football Coach, Ohio
"It's probably not every day that Coach Fore is asked to do a coaching resume for someone yet to graduate high school; however, Coach Fore was very professional and helpful in creating me a fantastic looking coaching resume for me to send off in hopes of getting more experience on my resume, as well as to continue my new-found love – coaching. The resume is 100% different than any resume sample/template I could have ever found on Google. Coach Fore took what I said in a few sentences and narrowed it all down to a few bullet points, thus, only putting the key material that will pop out to those involved in the hiring process."
George Harvey, Florida
"I have been apart of some struggling programs and decided it was time for a change. I contacted Coach Fore not really knowing what my goal was or where I might land and in what capacity. Thanks to his ability to highlight what I could immediately bring to any program, I was able to land a job back in my home state (a long time goal), and at a school that is a perennial contender. I don't know where my search would have took me without Coach Fore's help, but I don't think I would have had the same opportunity."
Ryan Smith
"I put together my own resume a few years ago, in pursuit of a DFO position. Nothing at all has occurred, as far as getting past human resources or to the interview process. That's with experience and good references. I turned to Eight Laces and Chris Fore for help. He has turned my resume into a human resources dream with all my information on the first page, quick and easy to read, very informative. I can't wait to send it out. Thanks Chris!"
Mark Matlock
"Coach Fore did an amazing job with my resume, he did an outstanding job making it pop off the page and highlighting each of my achievements. One could use a resume service, but those services do not offer the personal experience, nor the field specific knowledge that Chris offers. Having the eyes and mind of an Athletic director upgrade your resume is as valuable as it gets!"
Jeremy Sarina, California
"Eight Laces is a great resource for both veteran and young coaches! Chris's resume format combines creativity, along with a detailed analysis that really helps your resume stand out…..Highly recommend!"
Dameon Porter, Head Football Coach, Leuzinger High School, Southern California
"BTW I sent in my resume to 2 schools and got responses from both schools, 1 within an hour and the other on the same day. I couldn't be more happy with the job you did for me."
Jared Brookman
"Having the ability to have an AD critique my resume was ano-brainer for me. I don't have to worry if other coaches have a better looking resume now."
Eric Mach, Texas