Order your resume in September! Get ahead of your competition!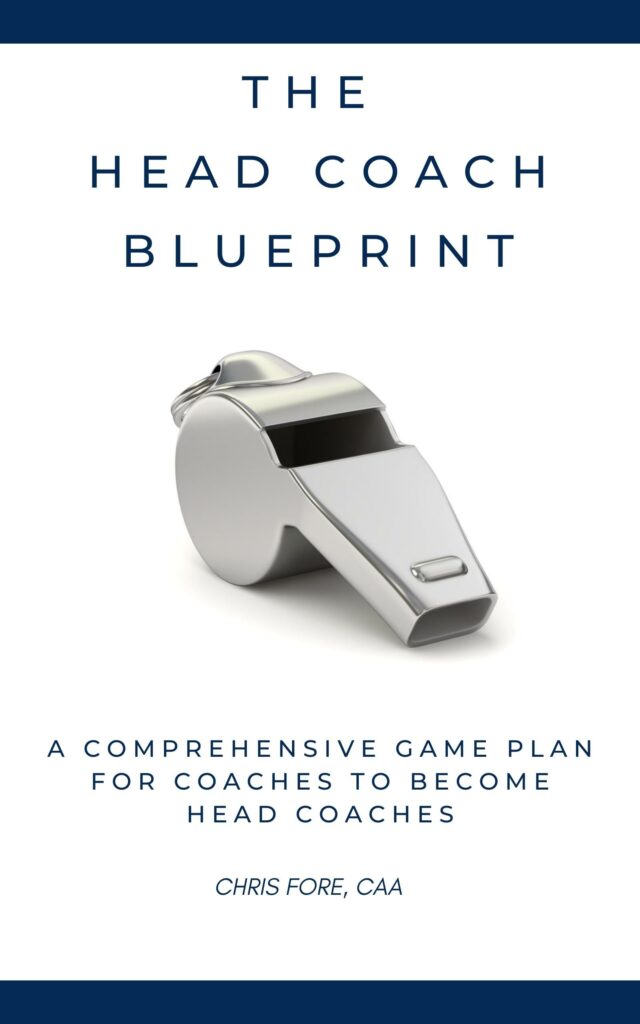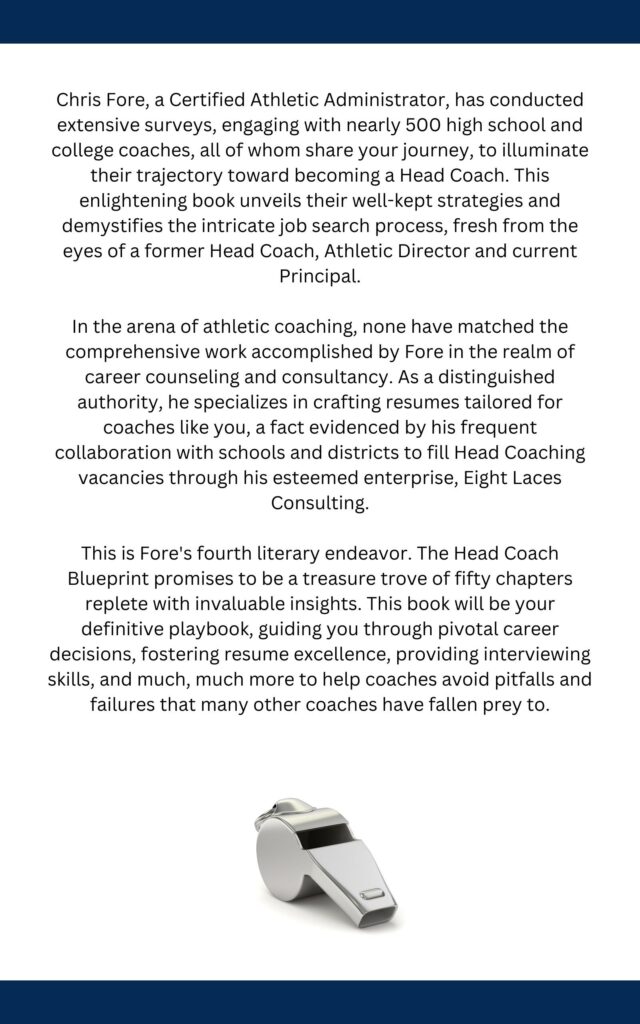 The Head Coach Blueprint is now available on Amazon!

OR, buy the PDF right here on Eight Laces!

The last resource that every Assistant Coach who wants to become a Head Coach will ever need!

500+ pages to lead YOU to your next Head Coaching job!


Want to buy your coaching staff a book? To save some money on 10+ books, email me Chris@eightlaces.org.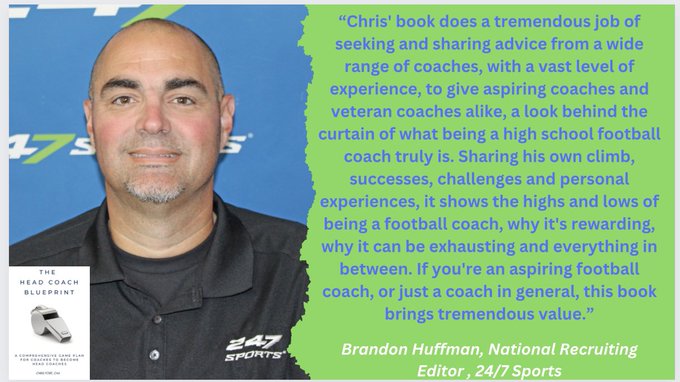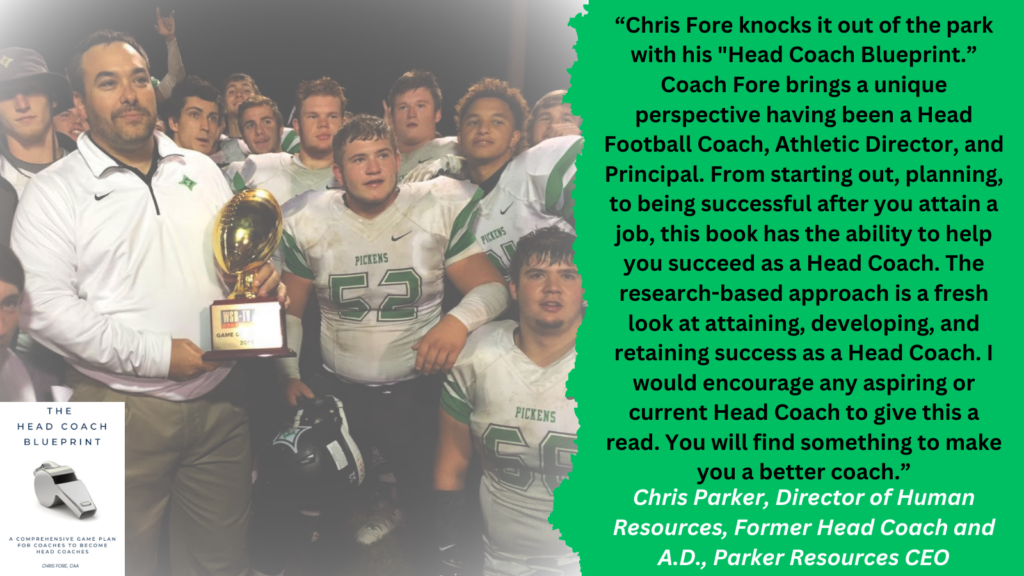 I knew that I had experiences that had prepared me to take the next step into a head coach position, but it was a difference maker to do understand what athletic directors and school administrators would be looking for as they reviewed my resume and cover letter. The input I got from Chris Fore made pressed me to improve both and made me a stronger candidate, ultimately contributing to me accepting a great head coaching opportunity.
There is no doubt in my mind that the assistance of Chris in the resume building process is what grabbed the attention of the selection committee. His ability to recreate my resume made it read like a story drawing attention to important details that caught the eye of the decision makers. It definitely helped in the ultimately getting the Head Coach position.
Coach Fore is professional, fast , and knowledgeable. The service he provides is simple and easy to understand but produces unbelievable results. One of the best investments I have made in my coaching career.
When the right job opened up for me, I looked for the best support person I could find to make sure I would get an interview. Chris was able to help me organize my resume and supported me in producing an infographic that got my foot in the door. Thanks Chris.
My resume is much more attractive than I could have ever done by myself.
Having built and refined my resume over the past 15 years, I was fairly confident that I was putting my best foot forward. After working with Coach Fore, however, I was blown away by how much I was actually leaving OFF my resume!
Our mission is to prepare coaches to be hired for the job of their dreams, and to provide coaches and athletic directors with dynamite resources to become even more successful in their fields.
We Help Coaches
Succeed At All Levels
Eight Laces has helped coaches from the HS ranks all the way up to professional levels across all sports. If you'd like our assistance to help us advance your career, contact us below!
Resume – CUSTOM ATHLETIC RESUME (Standard 7 business days)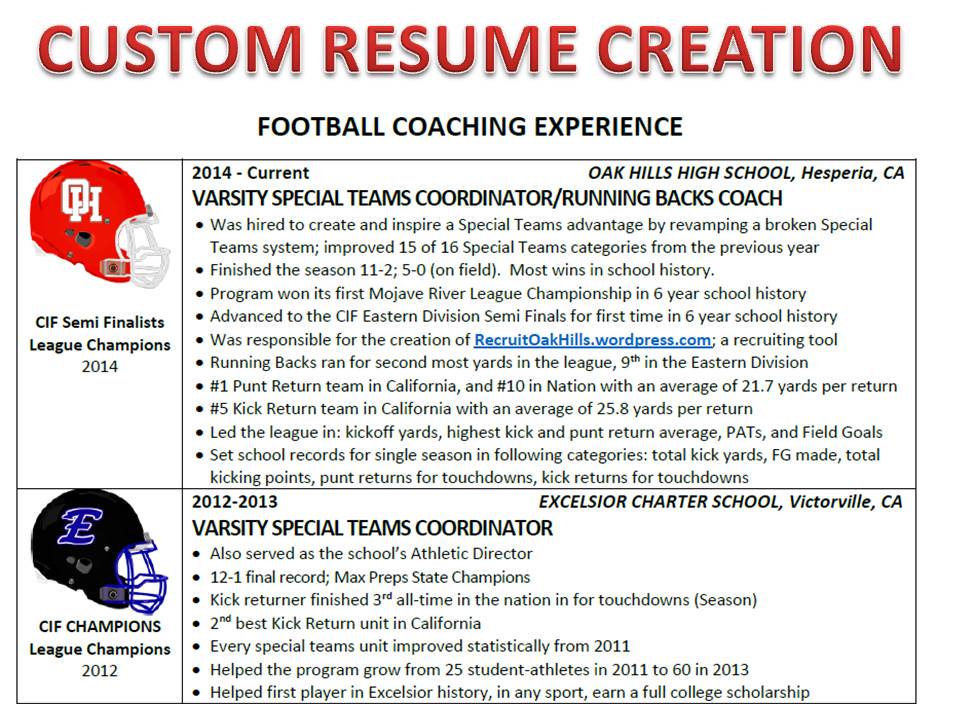 Fore will use many years of experience as an Athletic Director to custom craft an amazing, eye catching resume that will help to get you in to that YES, Interview This Coach pile. This is for the standard 7 day service.