Building Champion-caliber Football Programs
A comprehensive research project of the State Champion Head Football Coaches, and their secrets to success!
Come inside the locker rooms and minds of some of the absolute best Coaches in the nation.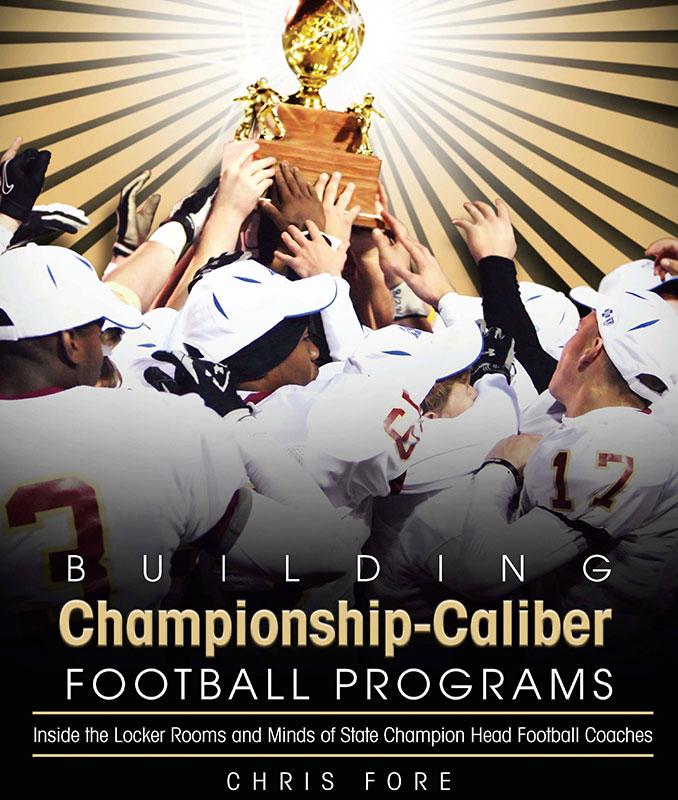 Every playoff bracket ends with one coach lifting the championship trophy, and countless others searching for solutions for how or why their program couldn't quite reach the summit. Building Championship-Caliber Football Programs takes coaches where they've never been able to go before… inside the locker room of the most successful high school football coaches in the nation, and reveals the key philosophies that make their programs rise above the rest.
Neah Bay High School, Washington
Athletic success is not built overnight. There are ten philosophies to a championship that Coach Fore has summarized in this book.
From months of correspondence with the best and brightest coaches in the nation, ten key philosophies emerged that form the backbone of championship programs. These ten philosophies serve as the Leadership Lessons from some of the most highly regarded football coaches in the nation.
The purpose of this book is to give a blueprint to every coach, athlete, parent or businessperson who desires the absolute best for his or her team or organization. Coaches from Maine to California, from the heartland to the suburbs, all share how they became the best of the best. Read in their own words what propelled them to victory.