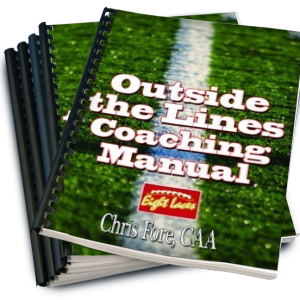 Outside the Lines: Football Edition
The Outside The Lines Coaching Manual has been purchased by over 450 coaches from all over the nation JUST LIKE YOU to save them precious time and energy!  Why waste your time creating documents that are already done?
A comprehensive 100 page manual is available for you in a digital format. Includes all original DOC, XLS, PPT files for you to modify yourself. You have access to personalize all of these forms for your specific needs.
RECENT UPDATES
February 26, 2012- Released v.2 | Updates, and Template Improvements.
March 20, 2012- Released v.1 | OTL Manual