The 2016/17 So Cal Head Football Coach Carousel is brought to you by Coach Fore and Eight Laces Consulting.  Find open assistant jobs at the bottom of this page.
This site will only be updated with coaching changes via a press release, a job posting already on a site like CIFSS, Ed Join, etc. or an email from an administrator, not by rumor or speculation.
2016 football playing schools = Southern Section: 458, San Diego Section: 97 LA City Section: 77. (Verified by each section.)  This puts us at 632 Head Football Coaches in Southern California.
You can reach me at Chris@eightlaces dot org.
There were 118 Head Coach changes during the 2015/16 school year; this represents 19% of all Head Coach positions.  In 2015, there were 601 football schools in Southern California.
SS = CIF Southern Section  SD = CIF San Diego Section  LA = CIF LA City Section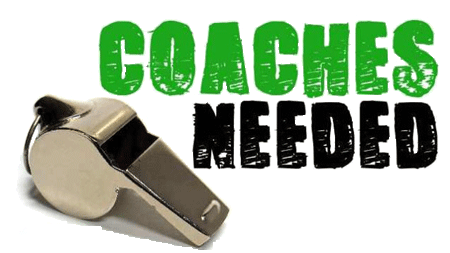 If you are in So Cal, and looking for assistants, email chris@eightlaces.org or twitter DM @coachfore with: School, contact info, openings you have.  
Bolsa Grande High School in Garden Grove is looking for a Running Backs Coach/Run Game Coordinator.  You will be joining an experienced staff on a rebuild. Future OC position possible for right candidate. email Coach Silva please. fbcoachsilva@gmail.com .
Carter High School is looking for a DL coach. Send me your resume, chris@eightlaces.org.  Put Carter DL in the subject.
Woodbridge High School is looking for a Varsity DB Coach.  Contact Head Coach Rick Gibson at RickGibson@iusd.org
Fountain Valley High School is looking for a new Head Frosh Coach; contact Head Varsity Coach Jimmy Nolan 714-981-8351
Arrowhead Christian Academy / Redlands Christian School Has six full-time openings on campus and is looking to fill multiple positions on the coaching staff. If interested you can apply via the website www.redlandschristian.org/layout/employment. Teaching Positions Open: Primary Grade Teacher, Middle School History and/or Science, Special Ed (Mild to Moderate) Spanish – Middle School/High School, Spanish Immersion – Primary School, Instrumental Music Teacher. Please send current coaching resumes to ddavis@redlandschristian.org. Coaching positions available: Special Teams Coordinator / WR / RB / OL / DB / LB.   JV HC and Coordinators positions open, with expectation that you would be varsity asst.
Tesoro High School is looking for a Varsity DB Coach.  Contact Head Coach Matt Poston, @MAPoston
Mira Monte HS (Bakersfield) is looking to add several on campus coaches to our energetic and hard working staff. The positions of need are Varsity level OLine/Dline and ILB, or RB's coach.  One of these gentlemen may have an opportunity to be the JV Level DC. 

Our enrollment

 has grown and created teaching 

openings in Math, Biology, Intro to Physical Science, Ag. Science, English,  Social Studies, and PE. The Kern High School District offers a very competitive pay schedule and full benefits. Please send your resume to: 

coachdciron@gmail.com
Chris Fore consults coaches on the job search process nationwide through his business Eight Laces Consulting.  He has a Master's degree in Athletic Administration, is a Certified Athletic Administrator through NIAAA, and serves on the California Coaches Association Board of Representatives.  Fore is the author of Building Championship Caliber Football Programs, An Insider's Guide To Scoring Your Next Coaching Job, and more!