An Insider's Guide To Scoring Your Next Coaching Job
Coach Fore wrote this book to help YOU to land that next coaching gig of your dreams.
He used his experience as an Athletic Director and Head Football Coach to weave together a great plan as you pursue the next job in the coaching world. This book will help coaches from all backgrounds and in all sports.
"As a career assistant coach, it is normal to think you can do a better job by making changes. This book provides a great guide to help take that next step successfully. Combining this information with the Outside the Lines Manual and the Santiago Road Map also offered by Eight Laces, I feel very confident that I have a better understanding and that I am better prepared to be effective in that role."
"(This book) has a great perspective and Coach Fore uses his own experiences from both the coaching side and A.D. side to communicate what Athletic Directors look for. I learn many new principles with every chapter that I've read, and I'm sure that no matter what level of coaching you're in, it's a great read to help map out the job-hunt and selection process."
"When turning to someone for advice regarding coaching jobs, you want someone who has been there, done that, AND hired them. Chris Fore is THAT guy. His book provides a wealth of information that is applicable for coaches at all levels. Kudos to Mr. Fore for his willingness to share his knowledge and making coaches better."
"Wanted to give a S/O to @CoachFore. Big help already for a new guy looking for job advice. Much appreciated."
"Coach Fore is a great resource for coaches. His knowledge of not only the profession but also his experience and background on both sides of the hiring process is hard to find. I knew that any suggestions and comments from Coach Fore were grounded in experience and would serve me well in my career."
– Pete DeWeese, Defensive Coordinator/LB's, Milton High School (GA)
"A good friend of mine told me you were the best in the business at preparing a presentation packet for Head Coaching Jobs. Please give me a call."
"Thank you so much for taking the time to share your knowledge with me. We had school cancelled today because of ice, and I've been updating all of my personal information in hopes of landing that first HC job. Your wisdom and insight are truly appreciated."
The fourteen chapters of this book are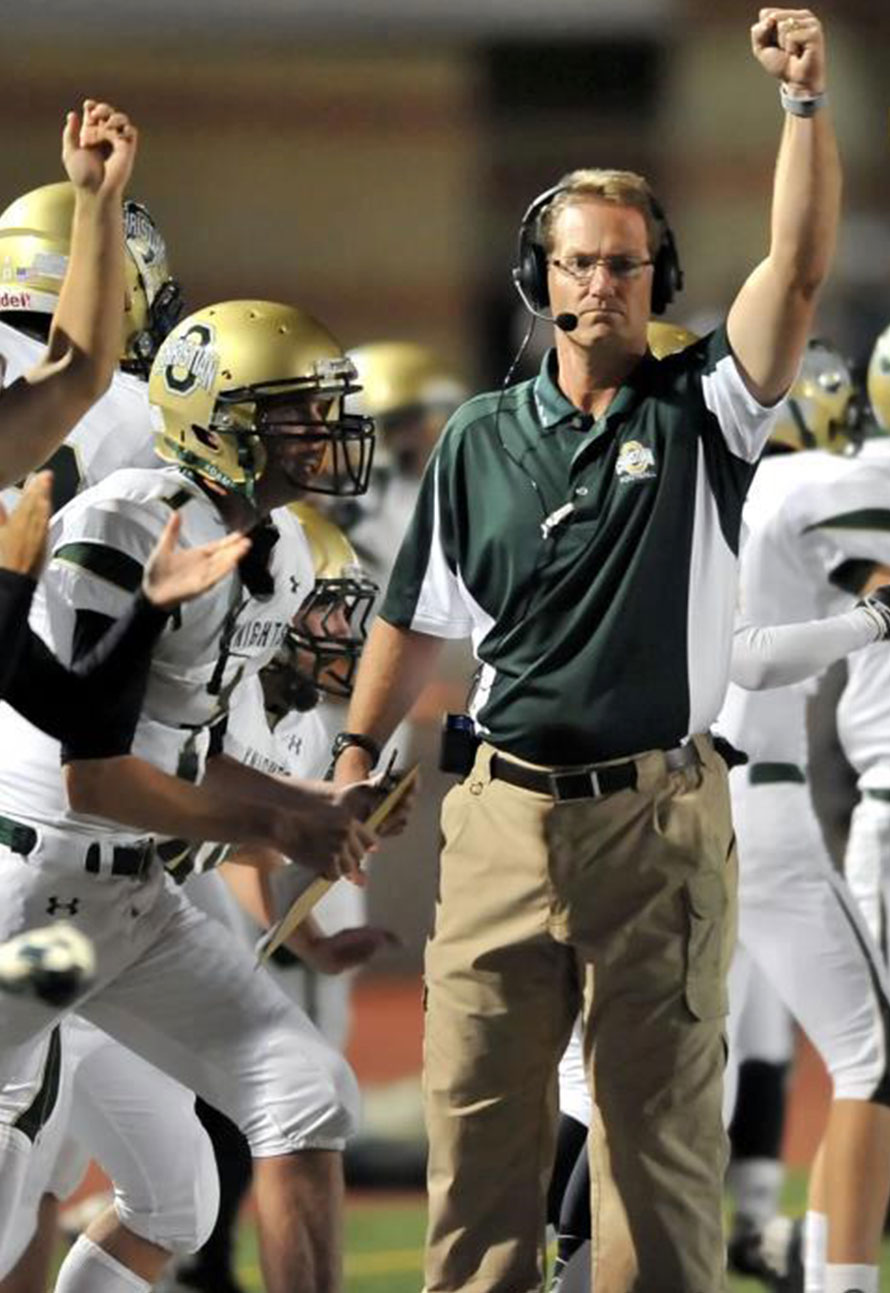 The 3 BONUS chapters are: 3 Tips To Get Along Great With Your Athletic Director, A To Do List During Your First 30 Days As A Head Coach and Don't Take A Coaching Job Like This: One Coach's Experience.